Chiltern Ridge Ultra Trail
Race details
The Chiltern Ridge is an iconic 50km ultra marathon set in the heart of the Chiltern Hills.
The 5th edition of the Chiltern Ridge Ultra Trail 50km will take place on Sunday 7th May 2023 at 9am.
Set in the heart of the Chiltern Hills, our single loop course takes runners on a stunning journey along The Ridgeway, Chiltern Way and Ashridge Estate.
The course offers a variety of terrain, combining forest running, ridgeline views and picturesque countryside.
50KM Ultra Trail
£68 unaffiliated / £66 affiliated
Key Information
Date
Sunday, 7th May 2023
Event base
Fuzzy's Farm, Pouchen End Ln, HP1 2SN
Distance / Elevation
50.2km / 835m+
Navigation
Arrow markers and orange ribbons
UTMB Qualfier
50K Index Race
Price
£66 (UKA affiliated)/ £68 (Unaffiliated)
Please scroll down to find a list of resources, such as GPX files, maps, videos and more.
View resources
Route Description
The course is a single loop with a short connecting section to get to/from the event base.
Runners complete the route in an anti-clockwise direction.
Start > Great Gaddesden > Studham > Whipsnade (CP1) > Dunstable Downs > Dagnall (CP2) > Ivinghoe Beacon > Albury (CP3) > Ashridge Estate > Frithsden (CP4) > Great Gaddesden > Finish
CP 1 - Whipsnade
15.2km
WC
Event resources
Last updated - 7th March 2022
Latest Updates
The date for the 2023 race has changed from 6th May, to Sunday 7th May.

This is due to King's coronation taking place on the same day.

All runners have been contacted via email.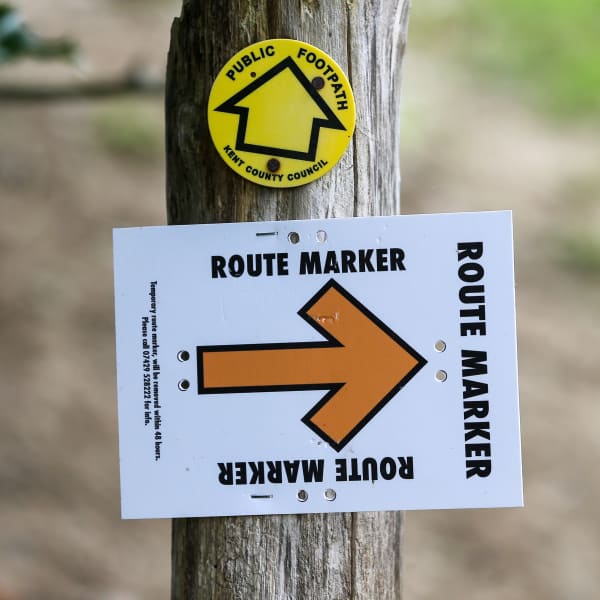 Route Navigation
This race will be fully marked, with our orange arrow markers and ribbons.
Marshals will be out on the course aiding navigation at road crossings and busier sections.
All runners must carry a digital version of the route, either on a watch or phone, just in-case you find yourself off course. There will also be printed maps available at registration.
Aid stations
All four checkpoints will act as both timing points and feed stations. These will contain the following items:
Water
Coke
Mountain fuel electrolyte drink (pre-mixed, raw flavour)
Mountain fuel energy gels (lime or orange)
Selection of crisps and sweets
Tribe energy bars
Fresh fruit (banana, orange)
Event base
Our event base, held at Fuzzy's Farm in Hertfordshire is designed for runners and spectators to enjoy both pre and post race.
Hot drinks will be on offer throughout the day, along with food and local beer.
Car parking is available on site, along with toilets and a bag drop facility.
Required gear
All runners will be required to carry the following items for the entirety of the run:
Mobile phone (emergency number saved)
Route map on watch/phone or paper map (provided)
Windproof or light jacket
Refillable water/hydration system (0.5L min)
Cash or bank card
Entry details
Registration is £68 (or £66 to affiliated runners), runners must be aged 20 years or older.
Entry to the 50KM race
Event permitted by the TRA
Car parking at the event base
Finishers medal
Chip timing with live results
Four on-route aid stations
Course wide medical support
Bag drop at the event base
T-Shirts are available to purchase on our store.
Withdrawal options
By entering our race, you agree to the following withdrawal policy. This policy applies to all runners and no exceptions can be made.
Withdrawal date
Race Credits
More than 12 weeks before race day
75%
4-12 weeks before race day
50%
2-4 weeks before race day
25%
Less than two weeks to race day
0%
To make a withdrawal request, please follow the button below and fill in the form.
Withdraw from race
It was so well organised both in the weeks building up to it and on the day, and the course was so well marked you couldn't possibly go wrong out there.
Darren
Chiltern Ridge 50km, 2021
Good organisation , great people, excellent route marking , all put together to make a super event. Even a bit of weather to add to the atmosphere :)
Edward
Chiltern Ridge 50km, 2021
Our Races
Friendly and challenging trail running races, set in the beautiful English countryside.