Race details
The Chiltern Ridge is a 50KM ultra marathon that traverses the stunning ridgeline between Ivinghoe Beacon and Whiteleaf Hill.
The 6th edition will take place on Saturday 27th April 2024 at 9am.
Starting from Berkhamsted our new route takes runners to Ivinghoe Beacon, Coombe Hill and Whiteleaf via The Ridgeway and finishes within Wendover.
Entries are now open! ✅
50K Ultra Trail
£68 unaffiliated / £66 affiliated
Key Information
Date/Time
Saturday, 27th April 2024, 0900
Distance / Elevation
50.4K / 996m+
Start/Finish
Berkhamsted Castle (TBC)/ Hamdpden Meadow, Wendover
Finish
Hampden Meadow, Wendover
Coach Transfer to start
Yes - Book during sign-up
Navigation
Marked - Arrows + ribbons
UTMB Qualifier
Price
£66 (UKA affiliated)/ £68 (Unaffiliated)
License
TRA Permit Pending.
Please scroll down to find a list of resources, such as GPX files, maps, videos and more.
View resources
Jump to
Route Description
The race starts from the historical grounds of Berkhamsted Castle (TBC) and finishes within Hampden Meadow in Wendover.
The Ridgeway National Trail traverses these two locations and runners join the trail from Ivinghoe Beacon, having completed an enjoyable undulating first 10K through the Ashridge Estate (National Trust).
The trail from Ivinghoe to Aldbury is arguably the best 5K of the entire Ridgeway (135K long!) and will treat runners to some brilliant views.
As the route heads towards Wendover there are many ancient woodlands and rolling hills to tackle.
After a pit-stop in Wendover the route continues up Coombe Hill and alongWhiteleaf Hill and looping back to complete the 50K distance.
Pistone Hill Car Park
15.1KM
WC
Runaway HQ, Wendover
28.9KM
WC
Event resources
Last updated - 14th Sept - New Route
Info document
A downloadable PDF with all key race information.
Keep scrolling for more event info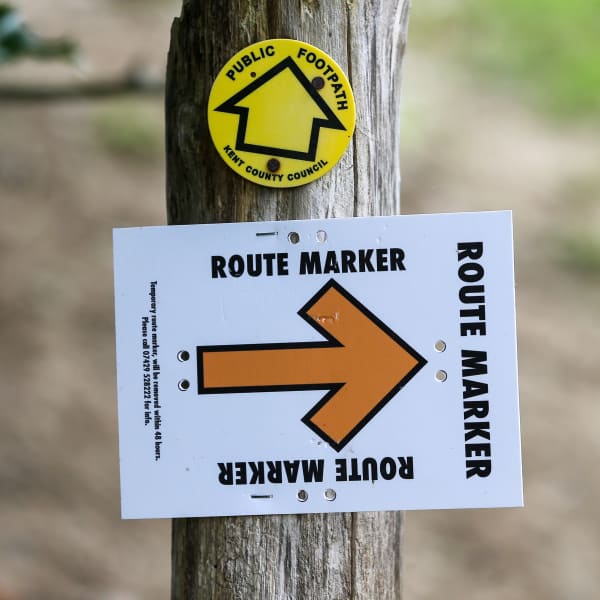 Aid stations
There are three checkpoints on the route, details of the locations will be confirmed soon.
Water
Coke
Mountain fuel electrolyte drink (pre-mixed, raw flavour)
Mountain fuel energy gels (lime or orange)
Selection of crisps and sweets
Tribe energy bars
Fresh fruit (banana, orange)
Event base
Our new event finish will be hosted at Hampton Meadow in Wendover.
Hot drinks, food and local beer will be available.
We recommend runners park at Wendover Train Station and take the coach transfer to the start (20 min).
Required gear
All runners will be required to carry the following items for the entirety of the run:
Mobile phone (emergency number saved)
Route map on watch/phone or paper map (provided)
Windproof or light jacket
Refillable water/hydration system (0.5L min)
Cash or bank card
Entry details
Registration is £68 (or £66 to affiliated runners), runners must be aged 20 years or older.
Entry to the 50KM race
Event permitted by the TRA
Finishers medal
Chip timing with live results
Three on-route aid stations
Course wide medical support
Free on-route photos
Tehnical race t-shirts will be available to purchase during registration and on the event day.
Event FAQs
We've answered some common questions below. Please contact us if you have any further queries.
How difficult is this race?
The Chiltern Ridge 50K is considered to be a challenging run on undulating/hilly terrain. That being said, during previous editions of the race we have seen many runners complete this as their first ultra, well within the cutoff time.

Overall drop-out rates are very low and providing you adopt an intelligent strategy, such as a walk/run approach, we are confident all runners can complete this course within the 9-hour cutoff time.
Do I need to qualifiy?
No, there are no qualifiying standards required to enter this race.
I'm worried about getting lost?
Our route will be marked throughout with orange signage/ribbons, along with marshals at several key points. Course checkers will be out during the race ensuring that signage remains in place.

We ask runners to make sure they have access to the route via a phone or watch, to act as a backup in an emergency.
What are the cut-off times for this race?
There is an overall 9-hour time limit for this race. Anyone running significantly behind this time at each checkpoints will be monitored and maybe advised to stop for safety reasons.
Where can toilets be found at this event?
There will be temporary toilets at the event base. The majority of these will be unisex, however we will have some female-only portaloos that have sanitary products available.
Are there changing facilities available?
Yes, there will be pop-up changing tents at the finish base for runners to use.
How can I attend this event without a car?
Berkhamsted and Wendover both have train stations very close to the event start and finish locations.
What footwear should I wear at this race?
Please wear trail running shoes for this race. You will encounter varried terrain along the route that will become slippery/muddy in wet weather conditions.
What prizes are awarded at this event?
There are awards for the top three male and female finishers overall, along with age category awards for FV40, MV40, FV50, MV50, FV60, MV60, FV70, MV70.
How do I follow the route using my phone or watch?
Most GPS watches allow you to upload a GPX file of the route for you to follow whilst running. Typically this is done via by loading the GPX file into the app (i.e Garmin Connect), and then syncing your phone/watch together.

If you don't have a GPS watch we would recommend using OS Maps (£20/year) or Strava Premium (£48/year).
Withdrawal options
By entering our race, you agree to the following withdrawal policy. This policy applies to all runners with the exception of women of cannot compete due to pregnancy.
Withdrawal date
Race Credits
More than 12 weeks before race day
75%
4-12 weeks before race day
50%
2-4 weeks before race day
25%
Less than two weeks to race day
0%
To make a withdrawal request, please follow the button below and fill in the form.
Withdraw from race
It was so well organised both in the weeks building up to it and on the day, and the course was so well marked you couldn't possibly go wrong out there.
Darren
Chiltern Ridge 50km, 2021
Good organisation , great people, excellent route marking , all put together to make a super event. Even a bit of weather to add to the atmosphere :)
Edward
Chiltern Ridge 50km, 2021