Race details
The Tewinbury 10K is a trail running race at the delightful Tewinbury Farm & Hotel.
Our 10K route follows trails around the Tewinbury estate and surrounding countryside, taking runners through woodland and over hilltops before returning to the hotel for well-deserved refreshments.
The next edition will take place on Sunday 20th August 2023
Tewinbury 10K - Early Bird
£20 unaffiliated / £18 affiliated
Key Information
Date
Sunday 20th August 2023
Event base
Tewinbury (North Entrance), Churchfield Road, AL6 OJW
Distance / Elevation
10km / 180m+
Navigation
Arrow markers and orange ribbons
Public Transport
Welwyn North - 15 min walk to event base
Price
£24 unaffiliated / £22 affiliated
License
TRA Permit No. TBC. Race held under UKA rules.
Please scroll down to find a list of resources, such as GPX files, maps, videos and more.
View resources
Jump to
Route Description
The Tewinbury 10k route takes place entirely on trails surrounding the hotel grounds.
It is undulating and has a fun rhythm between the ups and downs.
Underfoot conditions will be good with the route providing a nice mix of dirt, grass and woodland trails.
Navigation is simple and will be aided by marshals and our orange signage. Come see what Tewinbury has to offer!
Event resources
Last updated - 7th Feb - Info-doc and Map added
Keep scrolling for more event info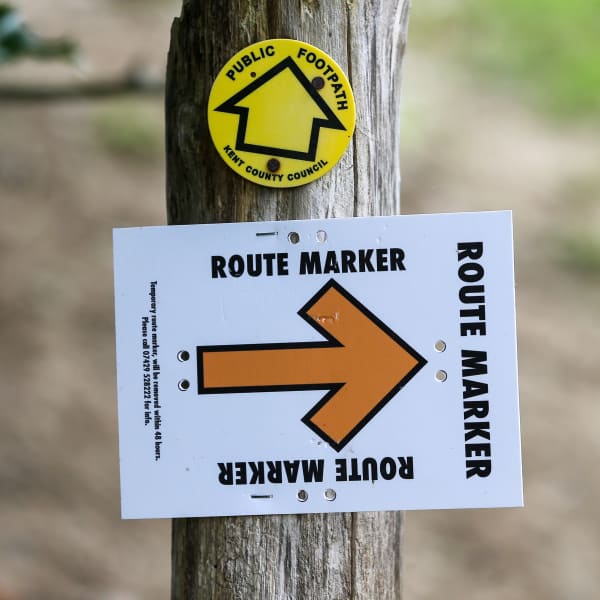 Event base
The event is proudly hosted at Tewinbury, a countryside hotel, restuarant and event venue in Hertfordshire.
The estate has a lot to offer and we encourage you to explore the grounds during your visit. For more information please visit the Tewinbury website
Tewinbury will be providing pre and post-race refreshments at the finish line.
Entry details
Registration is £24 (or £22 to affiliated runners). The first 75 runners will recieve a earlybird price of £18/£20. Runners must be aged 16 years or older.
Entry to the 10K race
Event permitted by the TRA/UKA
Finishers souvenir
Chip timing with live results
Medical support
Marked/marshalled route
Onsite car parking
Bag drop
Free photos
Event FAQs
We've answered some common questions below. Please contact us if you have any further queries.
How difficult is this race?
Our 10K route takes runners on an undulating course on good quality footpaths. There are several hills to climb, however these are followed by easier sections on flat or downhill terrain.
I'm worried about getting lost?
The route will be marked throughout with our signage, along with marshals at all the key turning points.
Where can toilets be found at this event?
There are fixed toilet facilities on site at Tewinbury.
Are there changing facilities available?
Yes, there will be several pop-up tents at the event base for runners to change in private.
How can I attend this event without a car?
Welwyn North train station is a short walk from Tewinbury and is served by regular trains from London.

Coming soon - We are launching a ride sharing feature to allow other participants to offer lifts to others.
What footwear should I wear at this race?
Please wear trail running shoes for this race. The footpaths are generally good quality however there is no avoiding the mud in April.
What prizes are awarded at this event?
There are awards for the top three male and female finishers overall, along with age category awards for FV40, MV40, FV50, MV50, FV60, MV60, FV70, MV70.
How do I follow the route using my phone or watch?
Most GPS watches allow you to upload a GPX file of the route for you to follow whilst running. Typically this is done via by loading the GPX file into the app (i.e Garmin Connect), and then syncing your phone/watch together.

If you don't have a GPS watch we would recommend using OS Maps (£20/year) or Strava Premium (£48/year).
Withdrawal options
By entering our race, you agree to the following withdrawal policy. This policy applies to all runners with the exception of women of cannot compete due to pregnancy.
Withdrawal date
Race Credits
More than 12 weeks before race day
75%
4-12 weeks before race day
50%
2-4 weeks before race day
25%
Less than two weeks to race day
0%
To make a withdrawal request, please follow the button below and fill in the form.
Withdraw from race
A very well organised event with stunning scenery, it was a real pleasure to take part
Stewart
Chiltern Ridge Half, 2021
Thank you for running such a super event on Sunday. I loved every minute of it (even the hills!)
Nicole
Chiltern Ridge Half, 2021
Our Races
Friendly and challenging trail running races, set in the beautiful English countryside.