Chiltern Ridge Trail Half
Race details
The Chiltern Ridge Trail Half is a running race along The Ridgeway National Trail in Buckinghamshire.
The 5th edition will take place on Sunday 2nd July 2023 at 1030am.
Starting in Wendover the route takes runners on along a stunning stretch of trail to Whiteleaf Hill Nature Reserve, where an undulating forest loop awaits.
This is a half marathon that will test your legs, lungs and willpower to get to the finish - but trust us, it's worth it.
Trail Half Marathon
£32 unaffiliated / £30 affiliated
Key Information
Date
Sunday 2nd July 2023
Event base
Shoulder of Mutton, Wendover
Distance / Elevation
21.3km / 526m+
Navigation
Arrow markers and orange ribbons
Public Transport
Wendover Train Station - 2 min walk to event base
UTMB Qualifier
Price
£32 unaffiliated / £30 affiliated
License
TRA Permit No. 5475. Race held under UKA rules.
Please scroll down to find a list of resources, such as GPX files, maps, videos and more.
View resources
Jump to
Route Description
Our route follows a beautiful stretch of The Ridgeway between Coombe Hill in Wendover and Whiteleaf Hill near Princes Risborough - with a loop of the Chiltern Society's Whiteleaf Hill Nature Reserve in-between.
The route is entirely off road and will test your strength and stamina as you tackle the numerous ups and downs.
Event resources
Last updated - 30th June - Improved route files
Info document
A downloadable PDF with all key race information.
Keep scrolling for more event info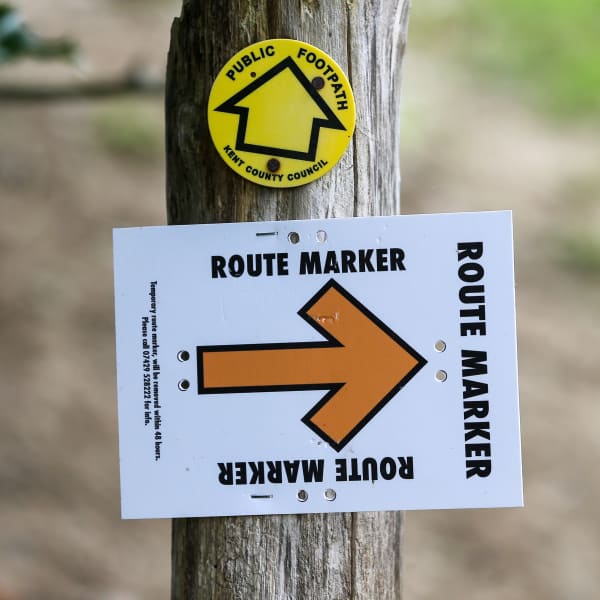 Aid stations
There is one checkpoint that you will pass twice. The following items will be available at this location:
Water
Coke
Mountain fuel energy gels (lime or orange)
Selection of sweets
Event base
The registration will take place at The Shoulder of Mutton pub in Wendover.
Once registered, runners make their way up the road and into the Coombe Hill Nature Reserve. The finish line is at the top of Coombe Hill itself, so you will have a short walk back to the car park/train station once you've finished.
There are multiple car parks within Wendover, including at the train station or library (free).
Required gear
All runners will be required to carry the following items for the entirety of the run:
Mobile phone (charged & emergency number saved)
Digital route map on watch/phone (recommended)
Soft cup for drinks at aid station (recommended)
Entry details
Registration is £32 (or £30 to affiliated runners), runners must be aged 17 years or older.
Entry to the half marathon race
Event permitted by the TRA
Finishers medal
Chip timing with live results
Two on-route aid stations
Medical support
Bag drop at the event base
Event FAQs
We've answered some common questions below. Please contact us if you have any further queries.
How difficult is this race?
The half marathon route is set on hilly terrain and this race will test your leg strength and climbing ability. We advise runners to take the uphills easier and hike were required in order to preserve energy and speed for the flat and downhill sections. A large percentage of the race is shaded which will protect you from any July heat, and the rest of the route gives stunning ridgeline views over the Chilterns which is a nice reward for all those hills.
Where can toilets be found at this event?
Pre-race there are toilets available at Wendover Library car park and at the Shoulder of Mutton pub, which is used for registration.

. Additionally there are toilets available on route on the The Plough pub, which is passed twice at 6.5 and 16km.

At the finish, we will have a portable toilet(s) set up in Coombe Hill car park.
Are there changing facilities available?
No, unfortunately we are unable to provide changing facilties at the race.
How can I attend this event without a car?
Wendover train station is situated just a 2-minute walk from the event registration and there are regular trains to/from London.

Coming soon - We are launching a ride sharing feature to allow other participants to offer lifts to others.
What footwear should I wear at this race?
Please wear trail running shoes for this race. The footpaths are uneven and steep in places.
What prizes are awarded at this event?
There are awards for the top three male and female finishers overall, along with age category awards for FV40, MV40, FV50, MV50, FV60, MV60, FV70, MV70.
How do I follow the route using my phone or watch?
Most GPS watches allow you to upload a GPX file of the route for you to follow whilst running. Typically this is done via by loading the GPX file into the app (i.e Garmin Connect), and then syncing your phone/watch together.

If you don't have a GPS watch we would recommend using OS Maps (£20/year) or Strava Premium (£48/year).
Withdrawal options
By entering our race, you agree to the following withdrawal policy. This policy applies to all runners with the exception of women of cannot compete due to pregnancy.
Withdrawal date
Race Credits
More than 12 weeks before race day
75%
4-12 weeks before race day
50%
2-4 weeks before race day
25%
Less than two weeks to race day
0%
To make a withdrawal request, please follow the button below and fill in the form.
Withdraw from race
A very well organised event with stunning scenery, it was a real pleasure to take part
Stewart
Chiltern Ridge Half, 2021
Thank you for running such a super event on Sunday. I loved every minute of it (even the hills!)
Nicole
Chiltern Ridge Half, 2021
Our Races
Friendly and challenging trail running races, set in the beautiful English countryside.
Past results & photos
Not sure which race to choose, check out our past event results and photos.
Join the event team
Experience a race from a different perspective by joining our race day team.