Race details
A point to point 50km ultra marathon along the Suffolk Coastal Path.
The 1st edition will take place on Saturday 10th September 2022.
The race starts in Lowestoft and takes runners south, along the stunning coastal trail through Southwold, Dunwich and along to a seafront finish in Aldeburgh.
The flat profile makes this a very runnable race that will no doubt see fast times, while also offering a fantastic environment for those taking on the ultra distance for the first time.
Key Information
Date
Saturday 10th September 2022
Start point
Claremont Pier, Lowestoft
Distance / Elevation
50km / 42+
Bus transfer
Coaches will be available to take runners from the finish to the start at 0700. You may book this during registration.
Navigation
Arrow markers and orange ribbons
Price
£65 affialiated / £67 unaffialiated
Please scroll down to find a list of resources, such as GPX files, maps, videos and more.
View resources
Latest Updates
We are pleased to announce that booking in now open for the first Suffolk Coastal Path 50k, taking place on 10th September 2022.
We have provisonally changed the date of this event to 10th September 2022. This is to avoid the peak holiday season in August and to help with our permissions applications.
We are currently in the planning phase and are in the process of obtaining the required permissions. We expect to have everything in place and ready to release entries in January.
Route Description
Starting on the pier in Lowestoft runners will embark on a 50km point to point run along the Suffolk Coastal Path.
CP 1 - Kessingland
8km
WC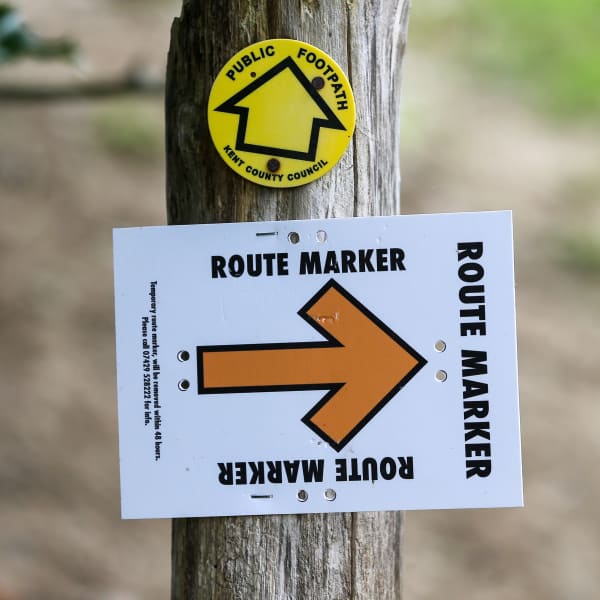 Route Navigation
This race will be fully marked, with our orange arrow markers and ribbons.
Additionally, marshals are positioned on the route, in locations we deem difficult to manoeuvre yourself.
We do ask all runners to carry a digital version of the route, either on a watch or phone, just in-case you find yourself off course.
Aid stations
All our checkpoints will act as timing points and feed stations. These will contain the following items:
Water
Coke
Mountain fuel electrolyte drink (pre-mixed)
Mountain fuel energy gels
Selection of crisps and sweets
Tribe energy bars
Fresh fruit
Event base
Our start point by Claremont Pier in Lowestoft has everything you need to get you on your way.
We would recommend parking at the finish and using the coach transfer to the start, this leaves at 7am and can be booked during registration.
At the finish line in Aldeburgh you will be surrounded by the beautiful sea front with plenty of pubs, restaurants and ice cream vans to choose from.
Required gear
All runners will be required to carry the following items for the entirety of the run:
Mobile phone (emergency number saved)
Route map on watch/phone or paper map (provided)
Windproof or light jacket (subject to weather conditions)
Refillable water/hydration system (0.5L min)
Cash or bank card
Entry details
Registration is £65 (or £67 to affiliated runners), runners must be aged 20 years or older.
Entry to the 50km race
Event permitted by the TRA
Finishers medal
Chip timing with live results
Four on-route aid station
Course wide medical support
Bag drop
Coach transfer - £5 add-on at registration
Withdrawal options
By entering our race, you agree to the following withdrawal policy. This policy applies to all runners and no exceptions can be made.
Withdrawal date (racing)
Refund %
More than 12 weeks before race day
75%
6-12 weeks before race day
50%
4-6 weeks before race day
25%
Less than four weeks to race day
0%
To make a withdrawal request, please follow the button below and fill in the form.
Withdraw from race
Our Races
Friendly and challenging trail running races, set in the beautiful English countryside.
Past results & photos
Not sure which race to choose, check out our past event results and photos.