Hughenden Half & Quarter Marathon
Race details
A half marathon and quarter marathon trail running race around Hughenden Manor near High Wycombe in Buckinghamshire.
This spring edition will take place on Saturday, 22nd April 2023.
There will be two races, a quarter marathon (10.6km), following the same route as last year and a new extended half marathon route on one larger loop.
Half Marathon
£32 unaffiliated / £30 affiliated
Quarter Marathon
£24 unaffiliated / £22 affiliated
Key Information
Start Time
0900 (Half Marathon) | 0915 (Quarter Marathon)
Start/Finish
Hughenden Manor, HP14 4LA
Half Marathon
21.2km / 390m+
Quarter Marathon
10.6km / 195m+
Navigation
Arrow markers and orange ribbons
Price (Half Marathon)
£32 unaffiliated / £30 affiliated
Price (Quarter Marathon)
£24 unaffiliated / £22 affiliated
Please scroll down to find a list of resources, such as GPX files, maps, videos and more.
View resources
Route Description
The route will follow footpaths in Hughenden Manor and the surrounding area's of Downley Common. The exact course will be confirmed at a later date.
Downley Common (Half Marathon)
13.5km TBC
Downley Common (Quarter Marathon)
3km TBC
Event resources
Last updated - 1st November 2022
Latest Updates
Entries now open
1st November 2022
The Hughenden Half & Quarter Marathon will be back on Saturday, 22nd April 2023. Entries are now open!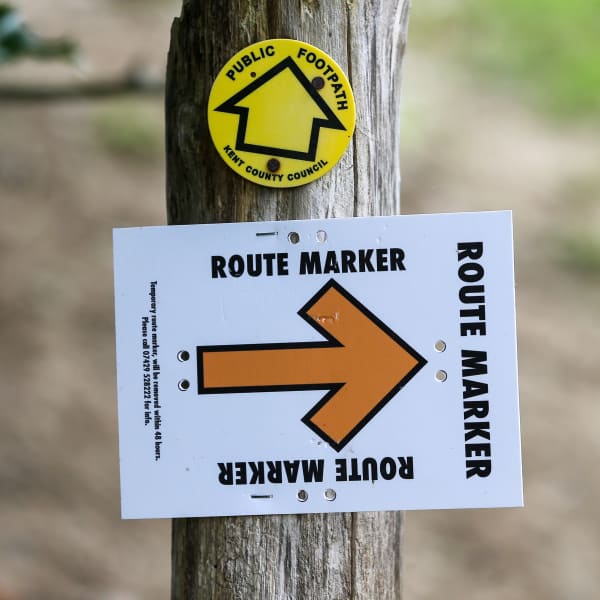 Route Navigation
This race will be fully marked, with our orange arrow markers and ribbons.
Marshals will be out on the course aiding navigation at road crossings and busier sections.
Aid stations
There will be a checkpoint situated within Downley Common, the exact location is TBC. You will find the following at this checkpoint:
Water
Coke
Mountain fuel gels
Selection of sweets
Event base
Our event base is situated at Hughenden Manor. A National Trust property and previously the home of Benjamin Disraeli, a former British Prime Minister.
There is car parking, toilets and a cafe all available on site.
The start/finish area can be found on the park grounds close to the church.
Required gear
All runners will be required to carry the following items for the entirety of the run:
Mobile phone (recommended)
Route map on watch/phone (recommended)
Trail running shoes
Entry details
Registration open to runners aged 17 or over. You enrtry includes:
Entry to the half marathon or quarter marathon race
Event permitted by the TRA
Finishers souvenir
Chip timing with live results
Medical support
Bag drop
Free parking at Hughenden Manor
Withdrawal options
By entering our race, you agree to the following withdrawal policy. This policy applies to all runners and no exceptions can be made.
Withdrawal date
Race Credits
More than 12 weeks before race day
75%
4-12 weeks before race day
50%
2-4 weeks before race day
25%
Less than two weeks to race day
0%
To make a withdrawal request, please follow the button below and fill in the form.
Withdraw from race
Our Races
Friendly and challenging trail running races, set in the beautiful English countryside.